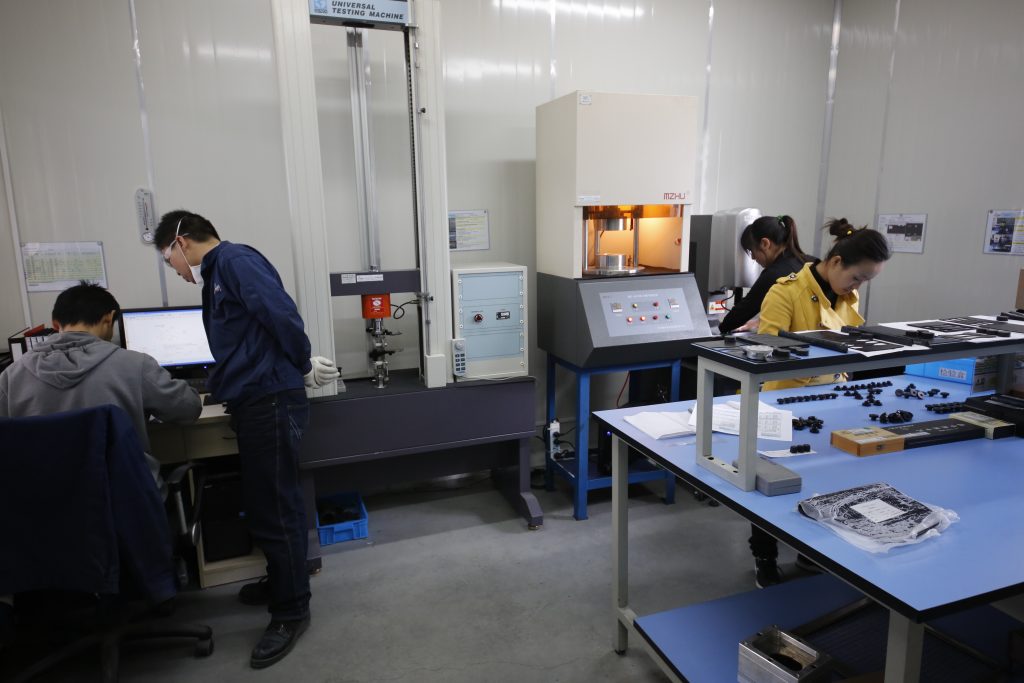 Quality is everyone's business. Our efforts extend beyond the checks and tests right through to the entire production and the involvement of all employees.
Our ISO 9001 certification is one of numerous measures in place to ensure that the products comply with your most stringent requirements.
We have complete laboratories specially equipped for rubber. They allow us to perform the compliance monitoring of raw materials, inserts, mixes and finished products. If necessary, our products meet the REACH, ASTM, ROHS and other standard requirements. At any time, parts can be produced to your specifications and delivered on time.
Our equipment can perform the following physical performance tests:
Density, hardness and elongation modulus
Rebounding, compression, and fatigue
Tensile, flexural, torsional and tear strength
Resistance to heat, cold and chemicals (oils and solvents)
Resistance to abrasion, ozone and aging (heat and oil)
Physical and fatigue tests and analyzes in laboratory
Static and fatigue adhesion (test specimen and product)
[masterslider id="2″]